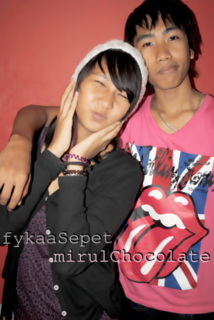 weeeeeeee
here the old story come back ;p
who that boy?
yeyhh That boy nama dia
Muhamad Hamirul
kau kenal dia kee?
hahahahah biasa la Dia ni hot laa Kn mirul?
jgn tk ngaku Tk baik nti mama marah wee
actly aku post ni Just nk ckp yg aku
Rindu
dia yeyh
haha malu? tk pn laa Dh biasa dgn mamat ni gahhhh :'}
knpe rindu dia?
grrrrr td aku te
R
bukak BLOG dia tau
patu dkat blog dia boleh pulak ada lgu
yang terindah
by dakmie
-_______________-
hahahaha terus terus terus terus aku te
R
rndu dia wooo
and terus terus terus aku post mcm ni
Yeeeeha !
I MISS YOU DOLAH CANTK
♥♥♥